Overview
If you do not want your users to be able to sign in directly to the installation's admin panel using Auto Login feature from Softaculous Enduser Panel, you may disable the same from Softaculous Admin Panel.
Go to Softaculous Admin Panel -> Settings -> General Settings In Enduser Panel Setting Section -> Disable Auto Login.
Initially this setting is unchecked which means that the user can directly enter the script's admin panel from Softaculous EndUser Panel without entering the admin username and password. Check this option in order to disable Sign On.
Applying
In the below image you can see the above stated option. Check this option to disable auto login to the installation from Softaculous.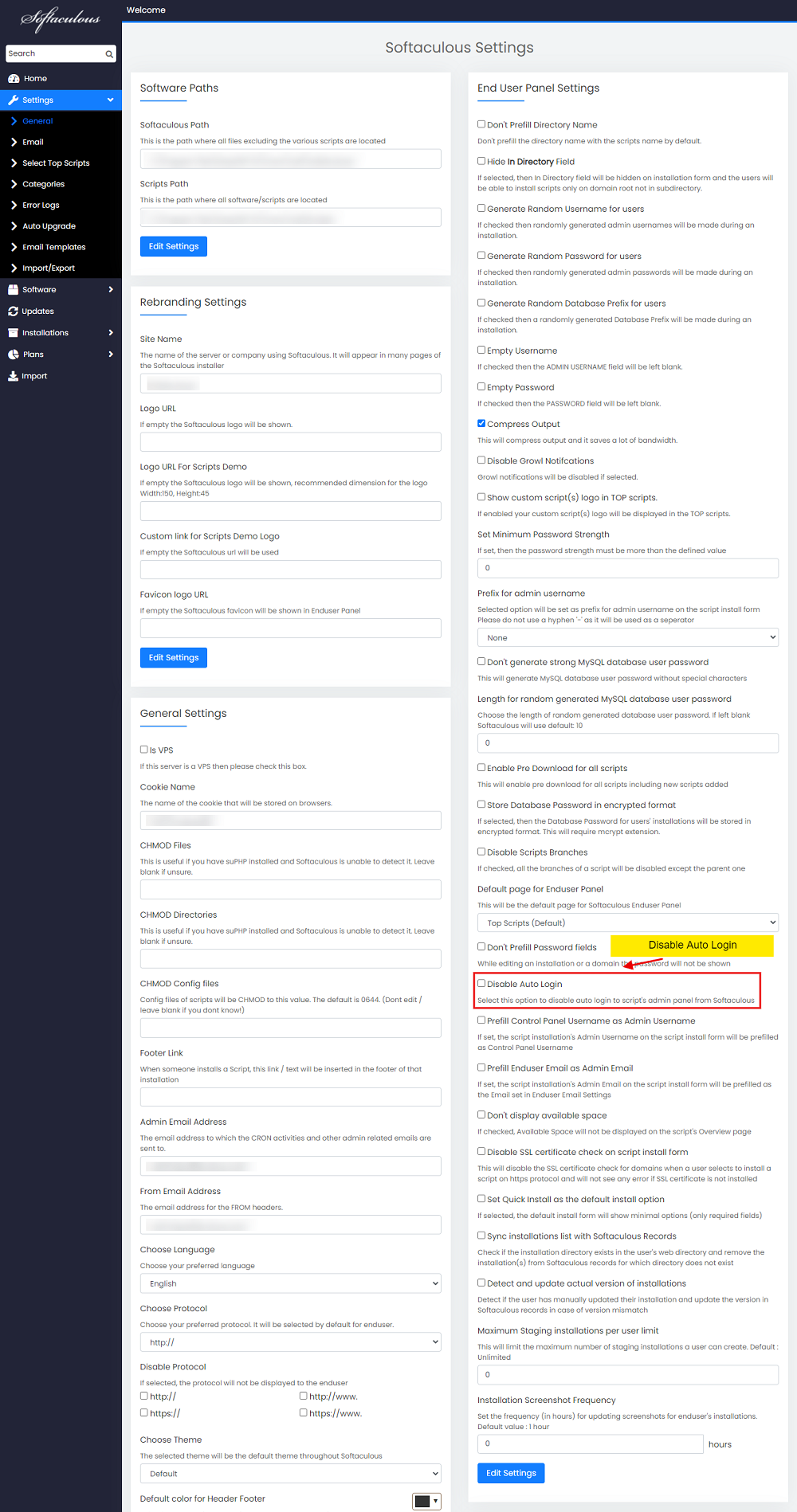 Then click on Edit Settings at the bottom to save the changes.
Notice from Softaculous will be displayed stating The settings were saved successfully.
If the setting is checked, user will be redirected to a page where he is required to enter the username and password to login to the script's Admin Panel.