Softaculous for DirectAdmin
---
One Click Install for 380 apps from your DirectAdmin control panel
What is Softaculous for DirectAdmin?
---
Softaculous is integrated into DirectAdmin and can be installed into DirectAdmin in just 2 minutes. Softaculous is tightly integrated with DirectAdmin and your users can access 380 apps. Softaculous takes care of the complete lifecycle of the application from install to backup to update.
How easy is it to Install Softaculous?
---
SSH to your server and just execute the following commands as root (3 commands).
wget -N http://files.softaculous.com/install.sh

chmod 755 install.sh

./install.sh
Lots of servers to install ? Leave it to our installation experts. Contact our support team and get it done at no cost.
Email us at
support@softaculous.com
Features
---

ONE Click Install

380 Apps

Daily Updates

Easy to use API & SDK

Demos

Ratings and Reviews

Backups / Restore

Clone installations

WordPress Themes

Multilingual

24X7 Support

Saves Time

Hassle Free
Screenshots
---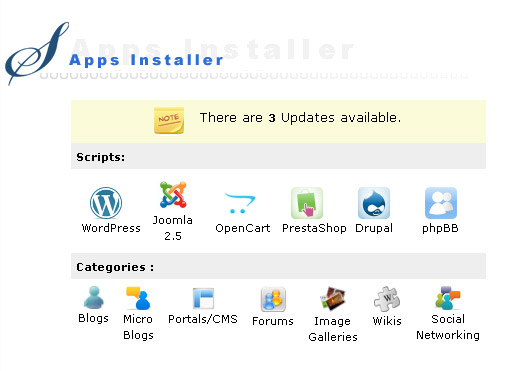 ---