Softaculous Plugin
---
Install 381 apps from your control panel like cPanel, Directadmin, Plesk and Interworx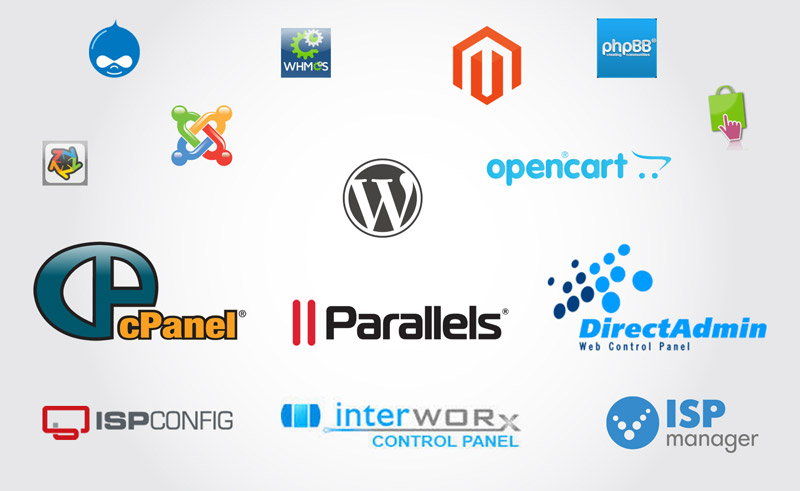 What is Softaculous Plugin ?

Softaculous Plugin is designed for web hosts using standard control panel like cPanel, Directadmin, Plesk, Interworx, ISP Manager and ISPConfig. Softaculous is integrated into these control panels and can be installed into your control panel in just 2 minutes.
Panels Supported

Features


ONE Click Install

381 Apps

Daily Updates

Easy to use API & SDK

Demos

Ratings and Reviews

Backups / Restore

Clone installations

WordPress Themes

Multilingual

24X7 Support

Saves Time

Hassle Free
Like it ? Lets get started
---
Softaculous is very competitively priced and gives you the best value for your money. You will get nothing but appreciation from your customers after installing Softaculous.
Click here for Retail pricing
Purchasing Softaculous for more than 5 servers ? Check the NOC pricing
Click here for NOC pricing
Need bulk pricing ? Contact the Softaculous Sales team to get a custom quote.
Email us at
sales@softaculous.com
Using Custom Panel ?

Softaculous can be integrated into your custom panel easily. Softaculous is flexible and is designed so that it can be easily integrated into any control panel. We have two solutions for web hosts using custom panel: