Using Custom Control panel ?
---
Not a problem ! Choose from over 380 apps to install over FTP / SFTP / FTPS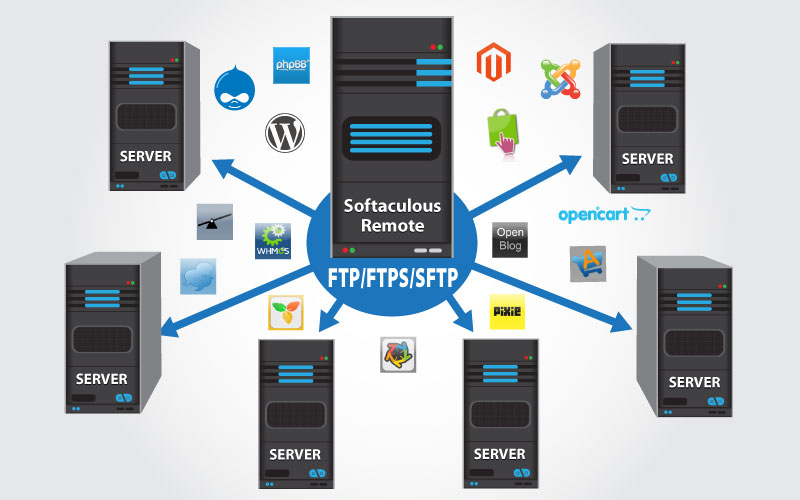 What is Softaculous Remote ?

Softaculous Remote installs apps over FTP / FTPS / SFTP. Softaculous Remote is available in two solutions :
1. Self Hosted : In this solution you install Softaculous Remote on your server and your users can access this instance and installs apps on their servers. Softaculous Remote is very flexible and can be customized using API.
2. Hosted on Softaculous servers : In this solution Softaculous Remote is installed on Softaculous server, you can access it at remote.softaculous.com. You simply need to add a domain with the FTP details and then provide the database login details on the install form.
Integrate Softaculous Remote to offer your users the power of auto installing 380 apps.
Why Softaculous Remote ?


ONE Click Install

380 Apps

Daily Updates

Easy to use API & SDK

Demos

Ratings and Reviews

Backups / Restore

Clone installations

WordPress Themes

Multilingual

24X7 Support
How to Integrate Softaculous Remote ?

1. Install Softaculous Remote.
Guide
2. Integrate your control panel login functionality into Softaculous Remote.
Guide
3. That's it !
Like it ? Lets get started

Contact the Softaculous Sales team to get a custom quote.
Email us at
sales@softaculous.com