Softaculous has built good relationships with companies who provide excellent Hosting Software. These vendors make various type of Web-hosting Software.

WHMCS is an all-in-one client management, billing & support solution for online businesses. WHMCS handles everything from signup to termination, with automated billing, provisioning & management. With WHMCS, you're in control with a very powerful business automation tool.

Xtra is an addon module for cPanel servers, designed to add a little kick to WHM, adding many features you could normally only do via command line or not at all. This Plugin adds even more functionality to your end users cPanel, saving your techs time and saving you money. Installs with a single command!

CPSkins produces the most unique and affordable cpanel skins and DirectAdmin skins in the market. With more then 10 different skins to pick between, we are sure you will find a cpanel or DirectAdmin skin that fits your needs. CPSkins specializes in creating custom cPanel Skins & DirectAdmin skins branded to your company needs. CPSkins is offering 15% off on their cPanel and DirectAdmin Skins to all Softaculous Customers.
ISPsystem is a fast growing web hosting software development company. The company was established in 2004 with the goal of providing the innovated solutions for Web Hosting Needs. Today ISPsystem offers the customers the state of the art web hosting software: ISPmanager - web hosting control panel, VDSmanager - Virtual Private Server management system, DSmanager - Dedicated Server management system

SupportMonk provides quality outsourced support and server administration services for your web hosting company. Established in 2007, we've provided dedicated techs, chat support, and ticket support at an affordable cost, without compromising on quality. Contact our experienced team and let us know what you need, and we'll provide a competative quote to manage your support team, or servers. Contact us today at sales@supportmonk.com or visit our website to learn more.

WHMSonic is a popular WHM/cPanel plugin, intended on making your life easier. WHMSonic's plugins install in seconds and allows you to offer Shoutcast streaming media, AutoDJ, radio reseller from your Dedicated or VPS server without SSH access.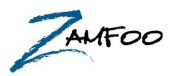 The ZamFoo software suite is a series of WHM plugin modules (also known as WHM addon modules) catored towards easing the burden of web hosting providers that sell shared hosting solutions using the Cpanel and WHM hosting platform.

vePortal is a complete VPS Management application of the highest quality. Since early 2009, vePortal has been in rapid development, with a team of dedicated and fully qualified professionals, working to ensure vePortal is the best that it can be.