Go to Your Softaculous Admin Panel and click on Plans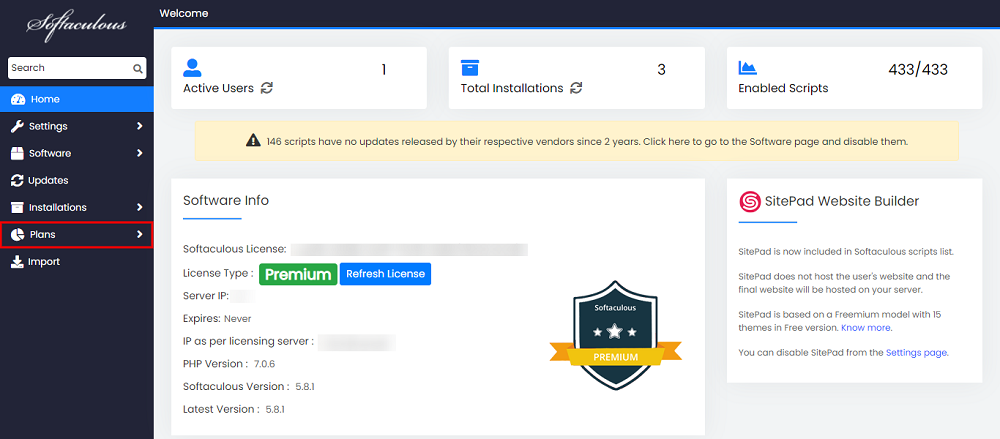 If there are no existing Plans , you can create one by clicking on Add a Plan now.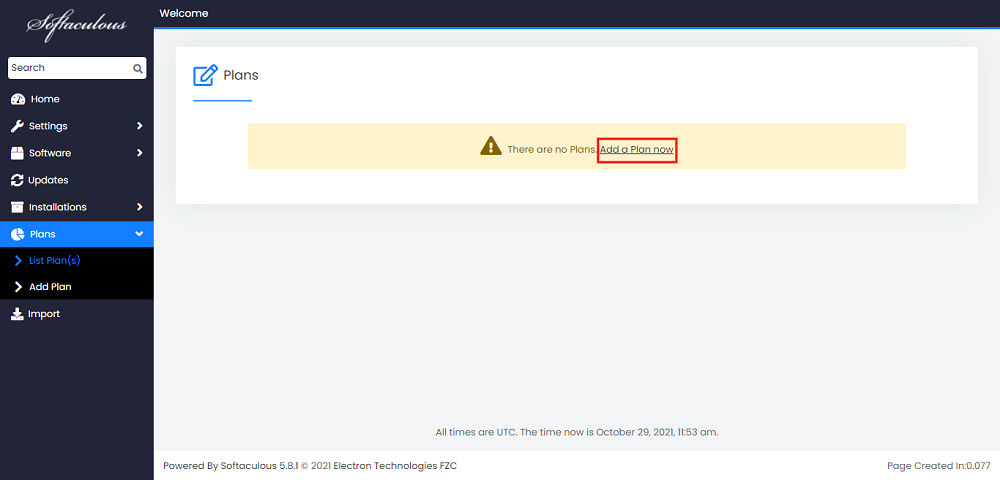 Type in the Plan Name and you can Select the Control Panel Plans you want the Plan to be assigned to.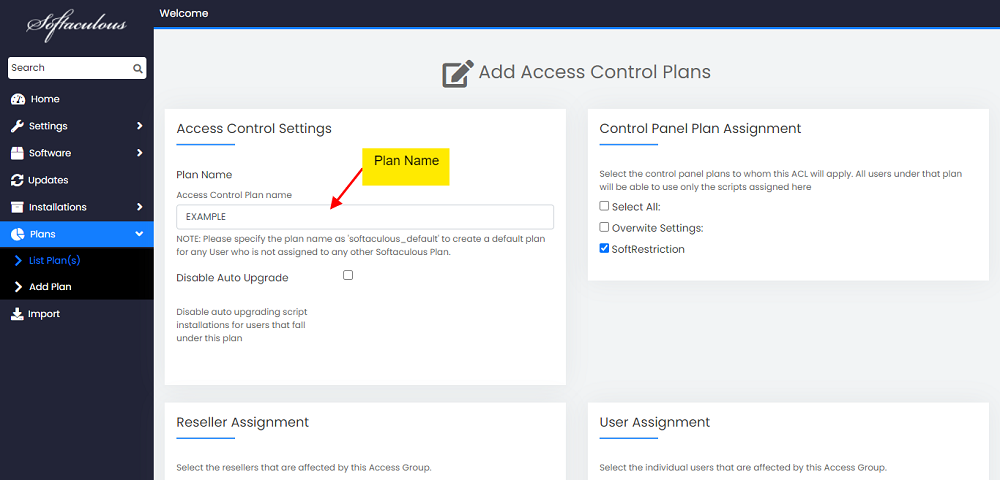 You may select the Resellers you want to Assign the Plan to.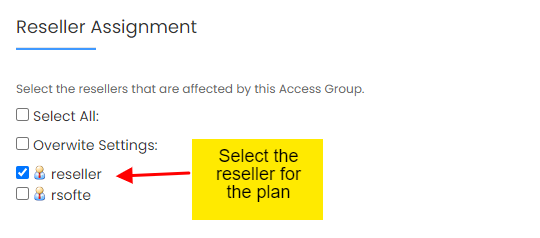 Select the Users for the Plan.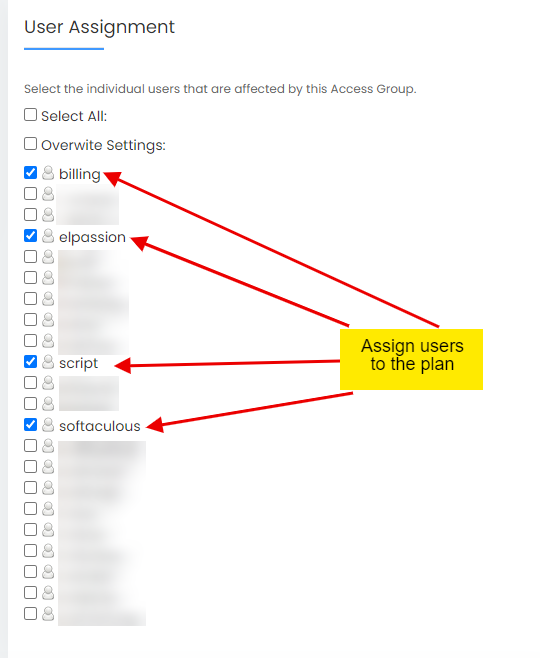 Select the Scripts you want to Add to the Plan. To Select all available Scripts click on the Select All Checkbox.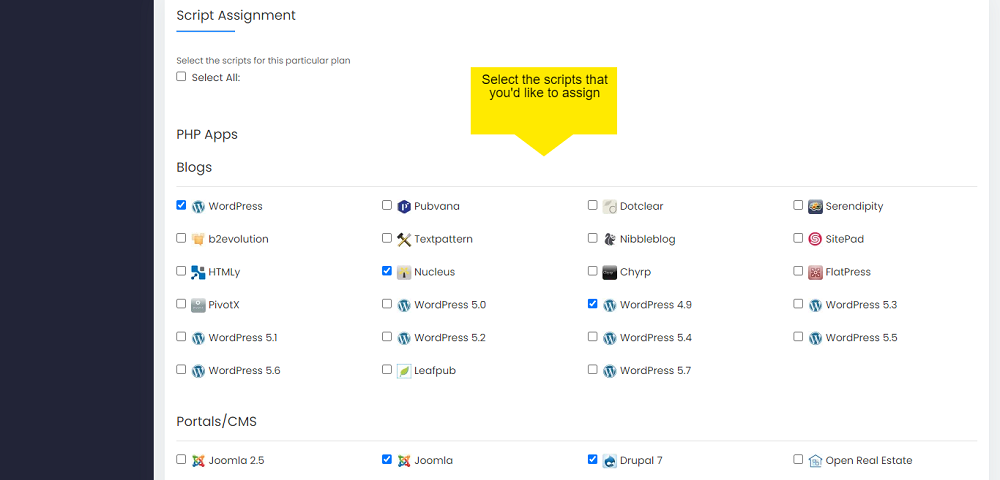 Click on Save Plan to Save it. You may Edit the Plan later or Delete it if you want to.

Thats it , You have Created the Plan and now the assigned USERS and RESELLERS will get only the Scripts Assigned to them.
Creating A Default Plan
Note: A Default Plan will be Applied to all USERS who do not exist under any plan. To Create a Default Plan you will have to give the Plan name as softaculous_default. Also you must choose atleast one user for the plan. The Plan will automatically be applied to all USERS who do not exist is any Plan. Rest of the Procedure is the same as shown above.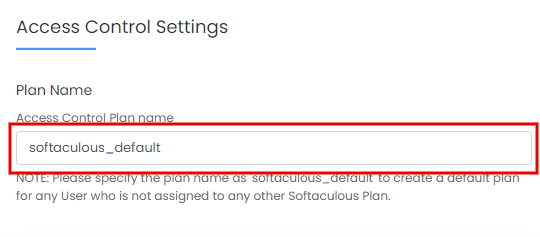 Editing an Existing Plan
To Edit and Existing Plan . Click on the Edit Icon and make the necessary Changes.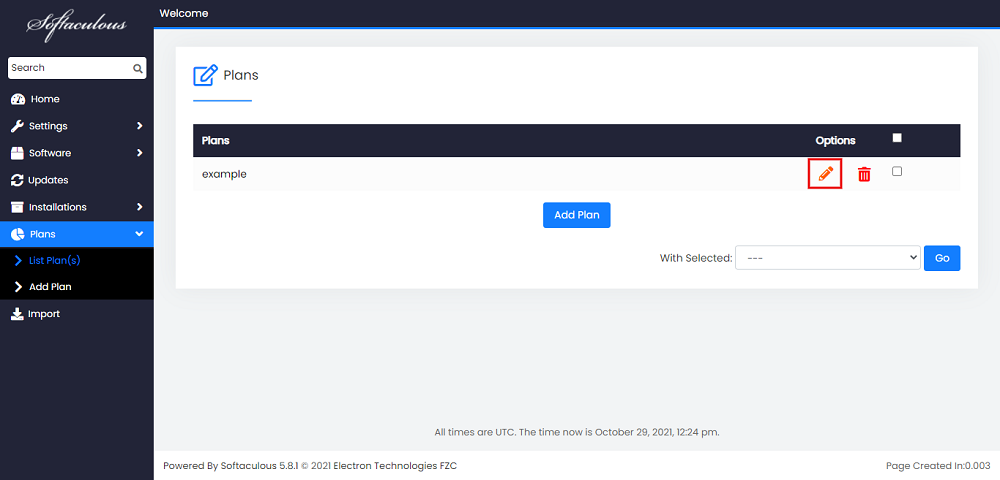 Deleting an Existing Plan.
To delete an Existing plan, Click on the delete icon.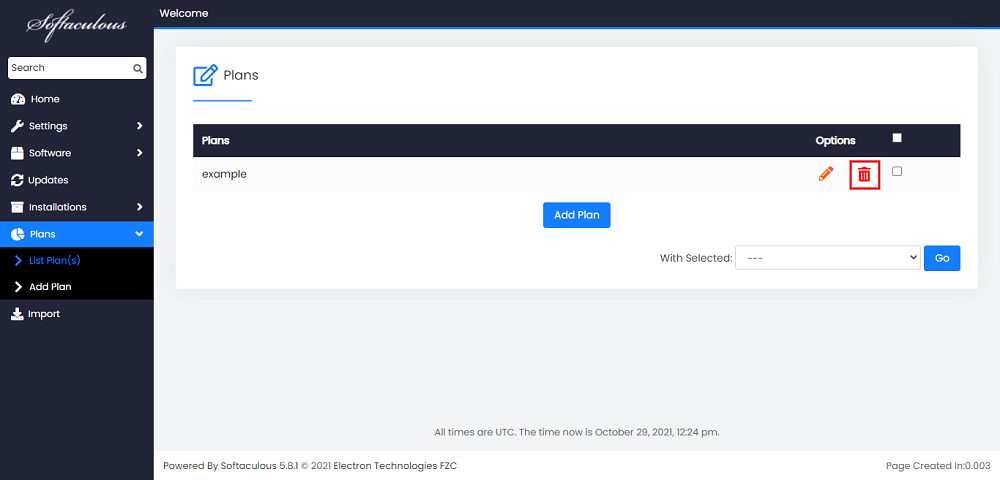 Multiple Delete Existing Plans
To delete all Plans, click on the checkbox as shown below. From the Drop down menu , select Delete Plan(s) and click on Go.