To List Installations
Go to softaculous Admin Panel and click on "Installations".
You can also find the results through "By Users", "By Scripts" and through "Outdated Installations".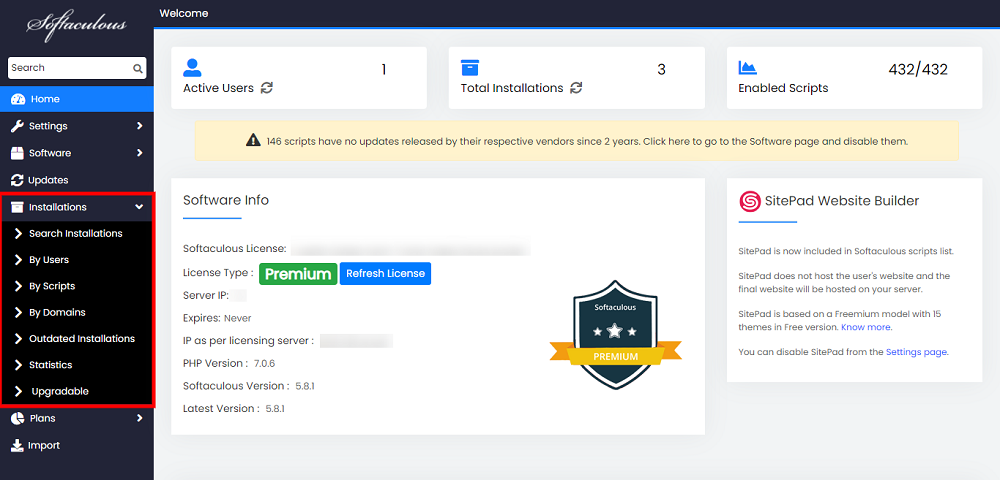 If you click on Installation, you will get the general search where you will have to enter scripts and users name and then click on the check boxes.
And click on "Search" option.
You will get the results.