Overview
The following guide will show you how to upgrade Enduser's installations from Softaculous Admin panel.
NOTE : This feature is available for selected scripts at the moment. We will be adding it to more scripts soon.
You can check the list of scripts with auto upgrade functionality here :
http://www.softaculous.com/softaculous/auto_upgrade
If you are an enduser and you want to enable auto upgrade please refer to the following guide : Auto_Upgrade_Installation
Auto Upgrade
Login to your control panel and go to Softaculous Admin panel.
Go to Installations -> Upgradable.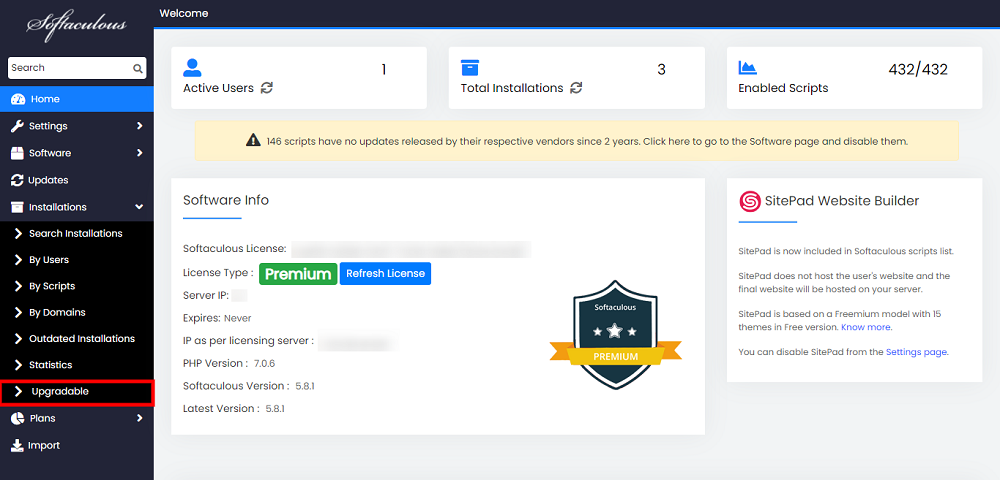 This will list all the scripts that can be Auto Upgraded from the Softaculous Admin panel.
Now select the scripts you would like to Auto Upgrade and click on the Upgrade button.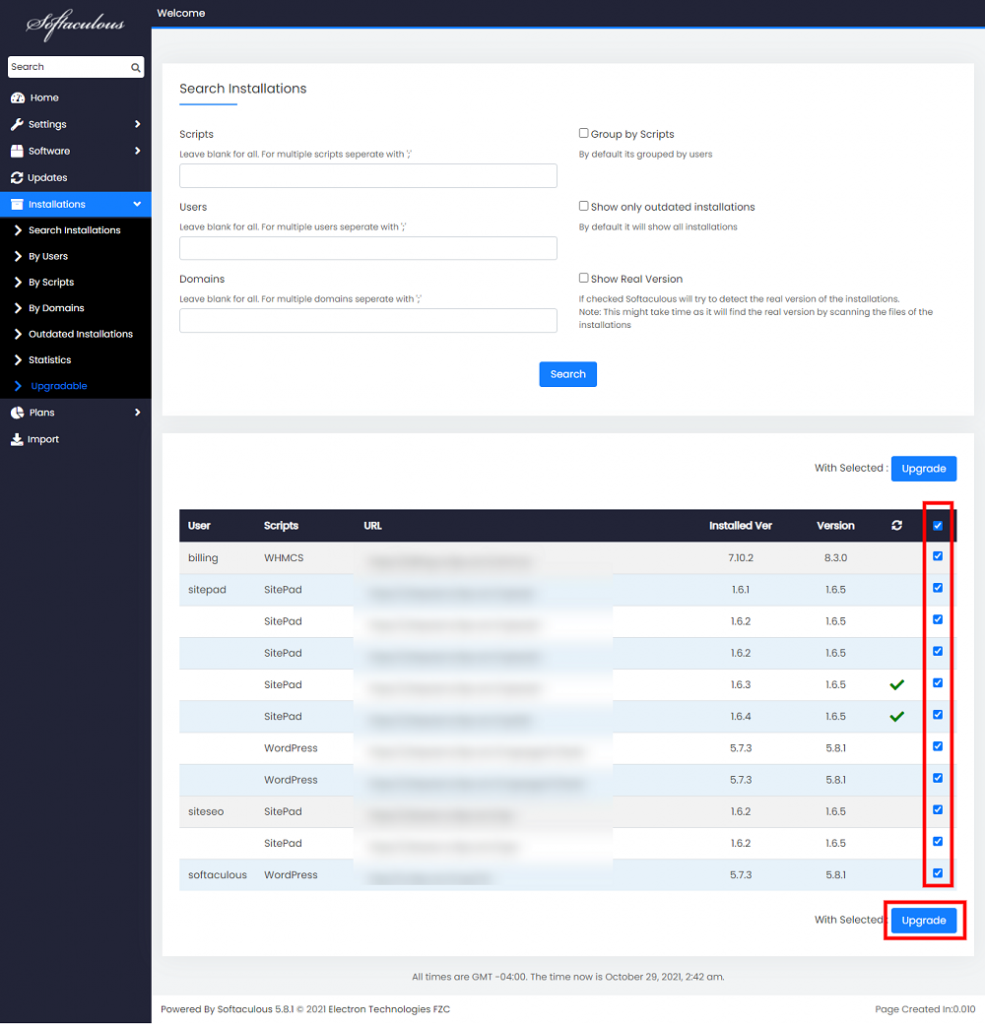 This will start the Auto upgrade process.
Softaculous will first take a backup of each installation before upgrading.
It will then upgrade the installation and the status of the same will be shown on the screen.
Once all the installations are upgraded Softaculous will email the details to the Admin as well as the user whose installation has been upgraded.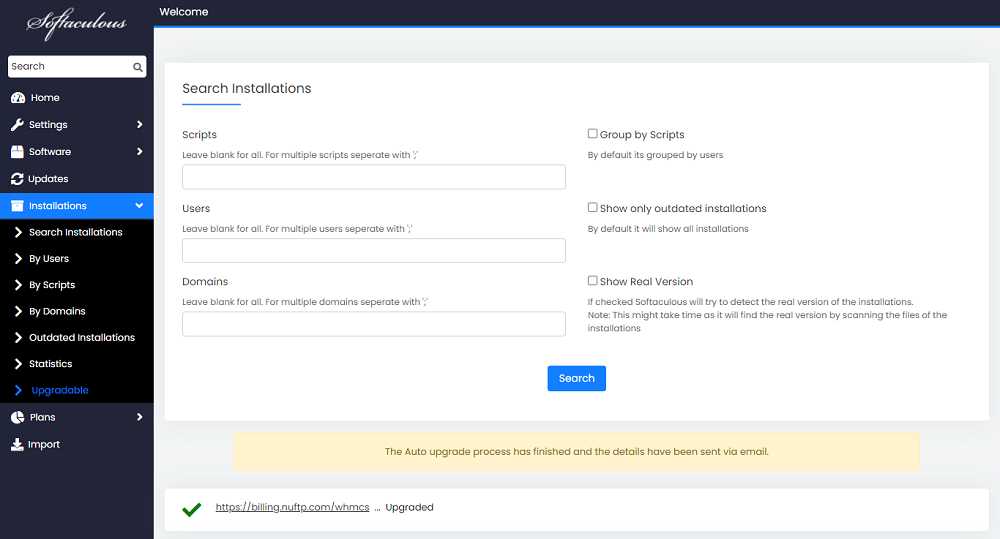 That's it!! You have upgraded the installations.
In case the Upgrade process fails Softaculous will restore the backup that was taken before the upgrade process and email the details regarding the same.