Overview
The following guide will show you how to install Softaculous on CentOS Web Panel.
Requirements
A server with CentOS Web Panel
If you have a firewall, then please allow access to download all packages from *.softaculous.com
Note : Please allow access to the following domains to your firewall as these are the mirrors used to download the script packages.
142.132.212.2 #api.softaculous.com
192.198.80.6 #s0.softaculous.com
158.69.6.246 #s1.softaculous.com
138.201.40.168 #s2.softaculous.com
213.239.208.58 #s3.softaculous.com
138.201.24.83 #s4.softaculous.com
148.251.137.79 #s5.softaculous.com
167.114.200.240 #s7.softaculous.com
Installing Softaculous
Login to CentOS Web Panel as root and go to : Script Installers > Scripts Manager
You will see the following page where you need to click on the "Install Softaculous" button.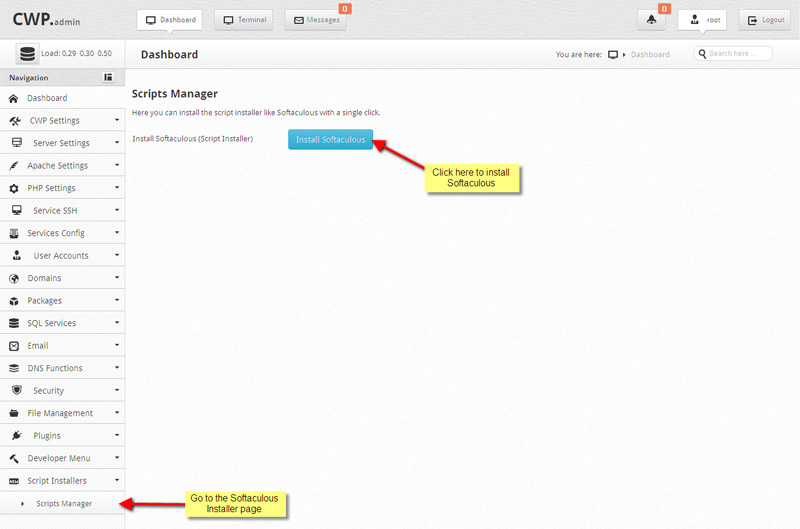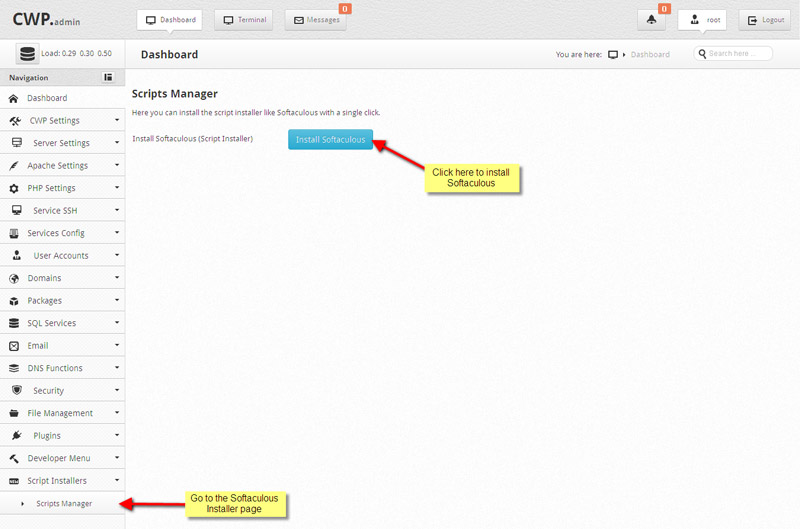 That's it the installation of Softaculous is completed!
Accessing Softaculous
1. When you are logged in as root you can access the Softaculous Admin panel from Script Installers > Softaculous 
2. When a user logs in to the CentOS Web Panel they can access Softaculous Enduser Panel under the Script Installers section. 
You will see the following page when logged in as a USER