Procedure
If you have migrated your server you will have to first install Softaculous on the New Server and then change the IP address of your license.
To do so login to the Client Center.
There click on your license key.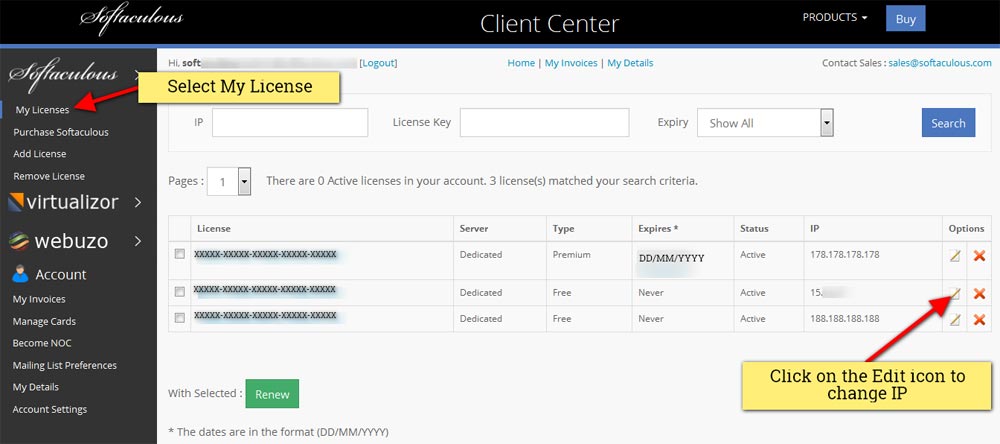 A page will appear with all details of the license. Here you can specify your new license IP.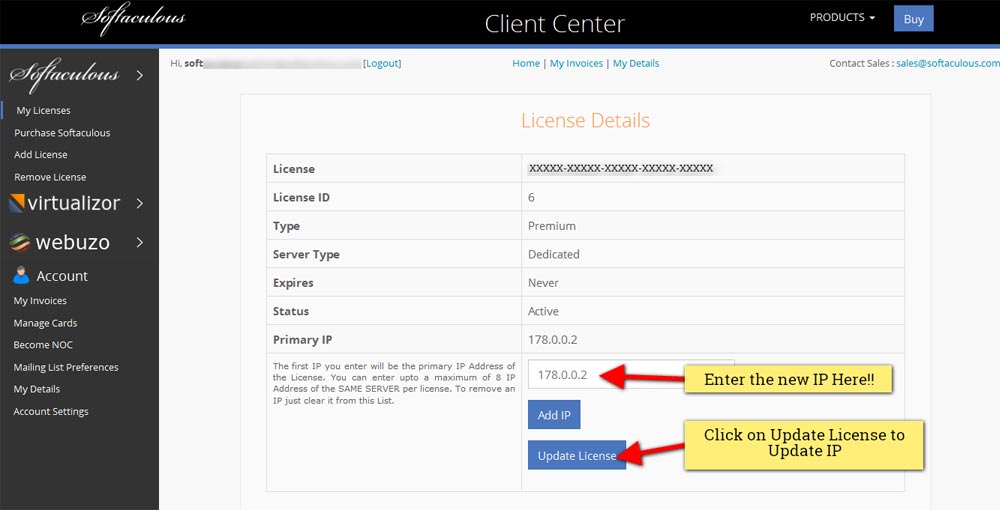 Then Click on the "update license".
That's it you are done.
Refreshing License
The license on your server will refresh the next time the CRON runs on your server. But you can do it manually as well. Go to the Softaculous Admin Panel and click on Refresh License for immediate update.
Moving the data to the new server
Now you will have to move your installation details and your backups to your new server.
Follow these steps to move your data :
Copy the following directories from your old server to the new server
/home/USERNAME/.softaculous

/home/USERNAME/softaculous_backups

The .softaculous directory contains the installation details and the softaculous_backups directory contains the backups taken by your users.
Copy the .softaculous and softaculous_backups for all the users to the new servers.
Copy the following directory from your old server to the new server (if you have created any plans using ACL)
/PATH/TO/SOFTACULOUS/conf

Copy the following directory from your old server to the new server (if you have configured any hooks)
/PATH/TO/SOFTACULOUS/enduser/hooks

For DirectAdmin:
/PATH/TO/SOFTACULOUS/images/hooks

Copy the following files from your old server to the new server (this file contains your settings)
/PATH/TO/SOFTACULOUS/enduser/universal.php
/PATH/TO/SOFTACULOUS/enduser/categories.php
and
/PATH/TO/SOFTACULOUS/enduser/iscripts.php

For DirectAdmin:
/PATH/TO/SOFTACULOUS/images/universal.php
/PATH/TO/SOFTACULOUS/images/categories.php
and
/PATH/TO/SOFTACULOUS/images/iscripts.php