Overview
Reseller panel is available to the users with Reseller privileges and the Resellers can choose the list of applications that should be available to the users under that reseller.
1) Login as the Reseller
2) Go to softaculous Reseller Panel -> Plans and click on "Add Plan" link .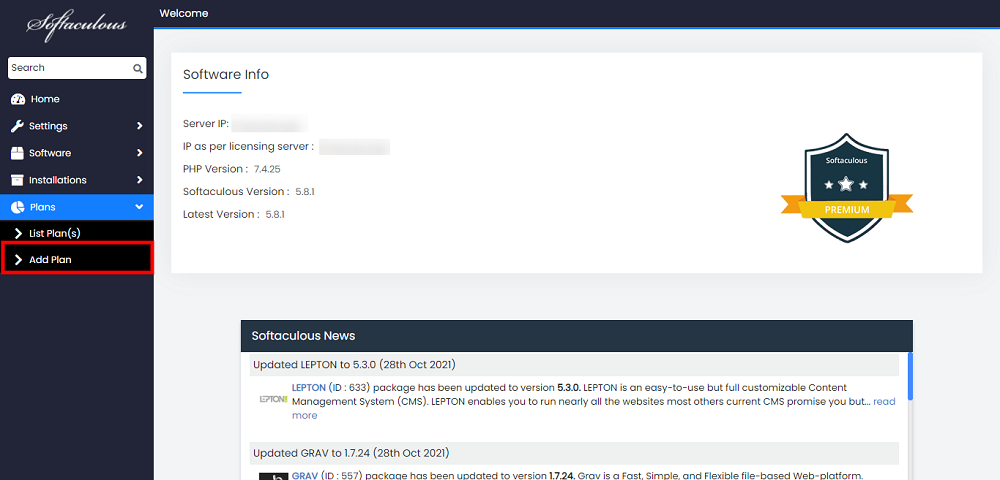 3) Fill in the details :
Choose a plan name
Choose the users
Choose the scripts
4) Click on Save button.
5) That's it!! You have successfully created the plan.