This guide will explain how to purchase/renew SitePad with the Softaculous bundle renewal at discounted price of $3/month
Note : In order to purchase/renew the SitePad license with this promotional price you will need to renew the Softaculous license as well.
Note : The promotional pricing is only valid until the promotional offer is active. After the promotional offer is withdrawn the renewal pricing will fall back to the default SitePad pricing.
NOC Account
Login with your Softaculous account at the Client Area
Go to the Softaculous Purchase page
Fill in the Server IP and the period to renew
Select the "Get SitePad License" checkbox (This will apply the promotional price for SitePad license)
Click on the Purchase License button as highlighted in the screenshot below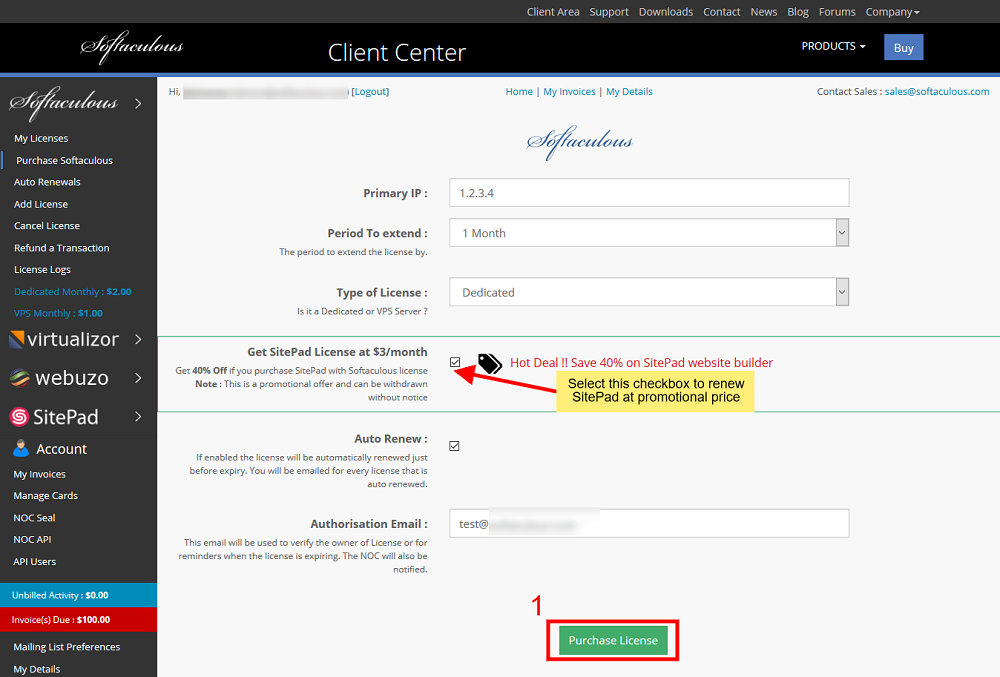 That's it ! The licenses will be extended and the renewals will take place at the discounted rate until the promotional offer is active.
Standard Account
Login with your Softaculous account at the Client Area
Go to the Softaculous Purchase page
Fill in the Softaculous IP/License Key and the period to renew
Select the "Get SitePad License" checkbox (This will apply the promotional price for SitePad license)
Click on the Purchase Softaculous button as highlighted in the screenshot below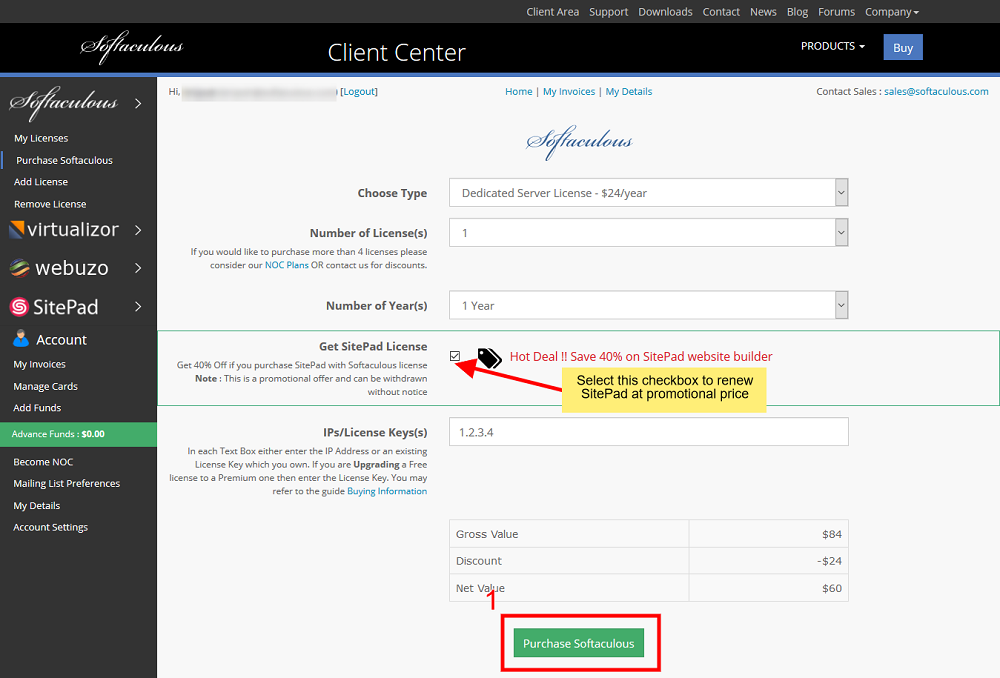 You will be redirected to the invoice page which you can pay and your licenses will be renewed as soon as the invoice is paid