How to Access SitePad
This tutorial will show you How to Install and Access SitePad from Softaculous Enduser Panel.
Login to Panel
Go to your enduser panel (e.g. cPanel's URL will be https://domain.com:2083) and log in with your details. There click on the Softaculous Icon or Link.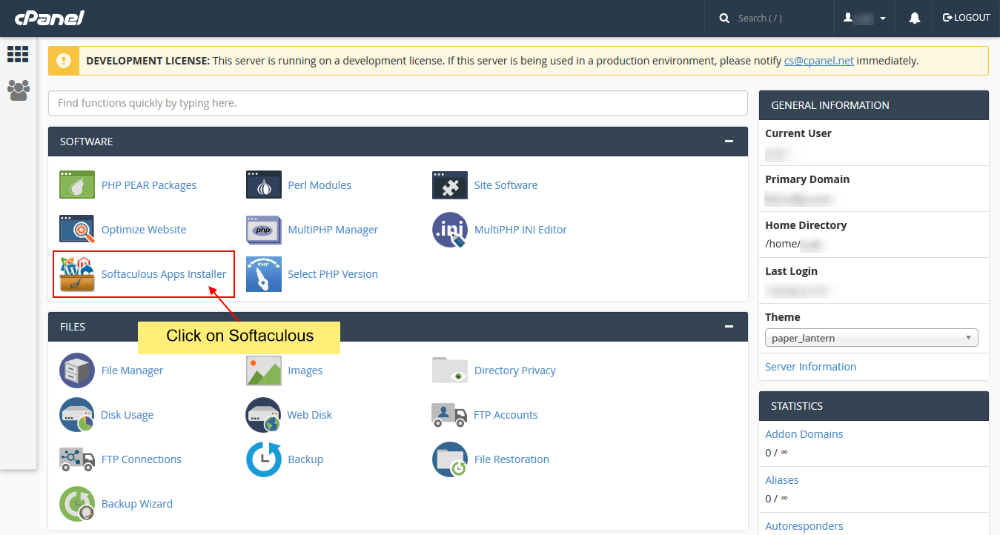 The Softaculous Enduser Panel will open.
Access SitePad – New Editor
On the left side you will find a list of categories.

Search for SitePad in the search box and click on the SitePad link.

This will open an overview page for SitePad showing the details.

Click on the Install Now button to install SitePad.

You can see the screenshot given below of the SitePad page.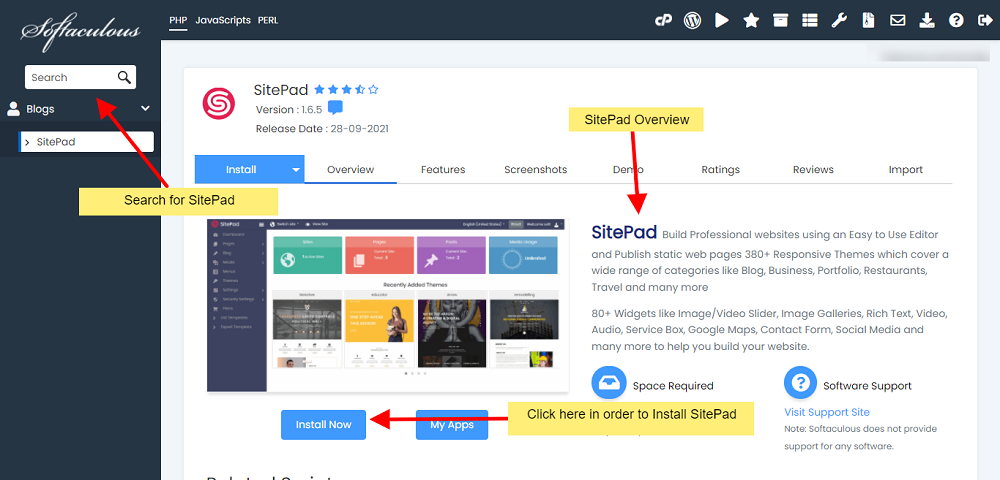 Install SitePad
Once you click on the Install Now button you will need to fill up the install form. Choose the details e.g. Domain, Site Name, Description, Email, etc
After entering the details hit the Install button at the bottom of the page.
Note : The details you enter above can be changed later.
Note : Theme and License Key fields are optional and you can do it later from your SitePad installation.
You can see the screenshot below of the SitePad Install page.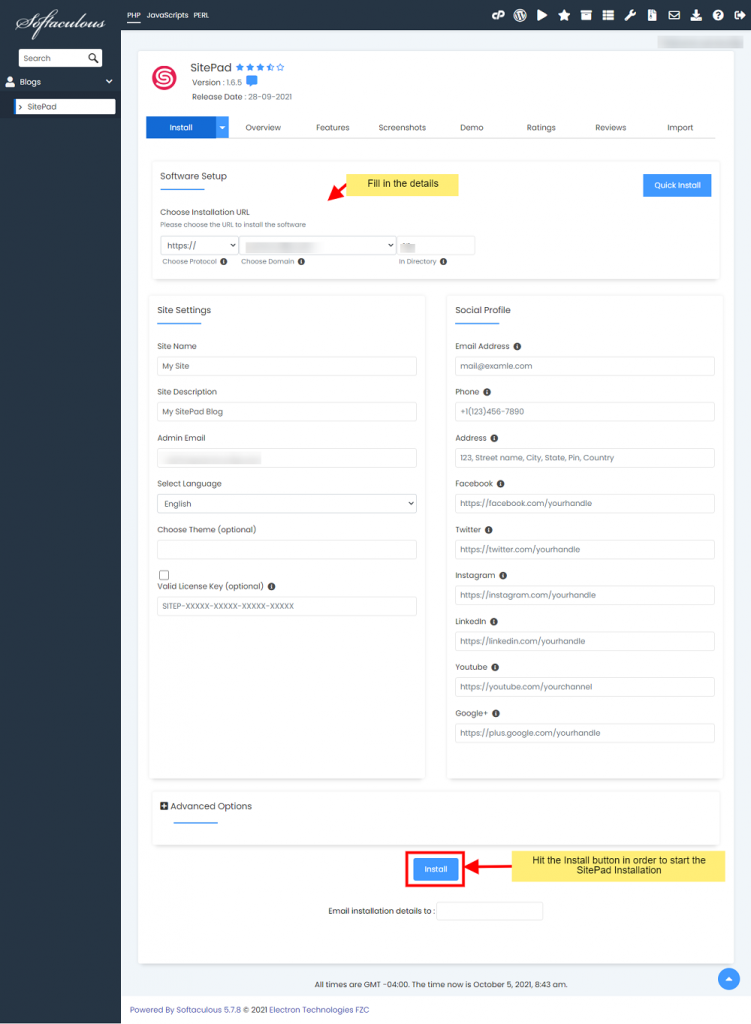 Now sit back and relax. Once the installation is completed you will see the success page as in the below screenshot.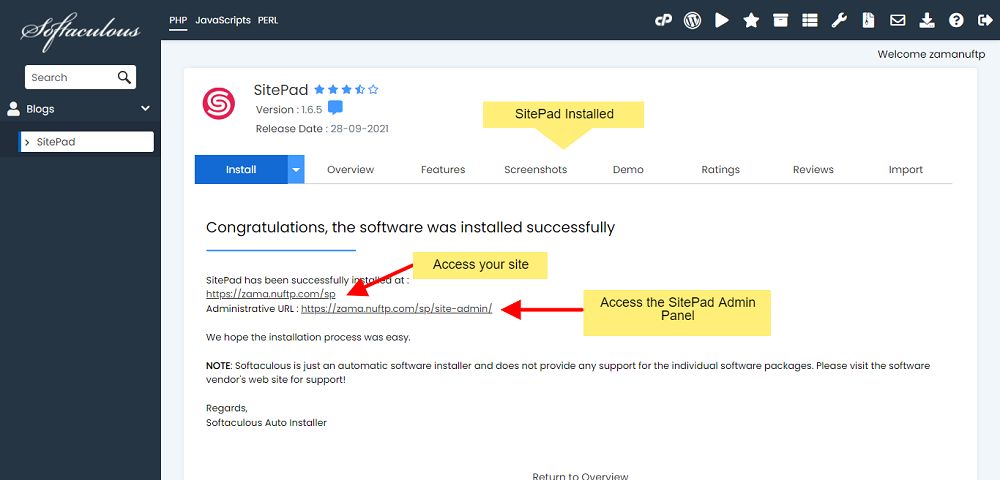 Access the admin panel and complete the final steps like Choosing Theme etc and your site is ready.
Accessing SitePad Admin Panel
In order to access SitePad admin panel, you need to go to SitePad page in Softaculous enduser panel and then click on the Admin icon as explained in the screenshot below.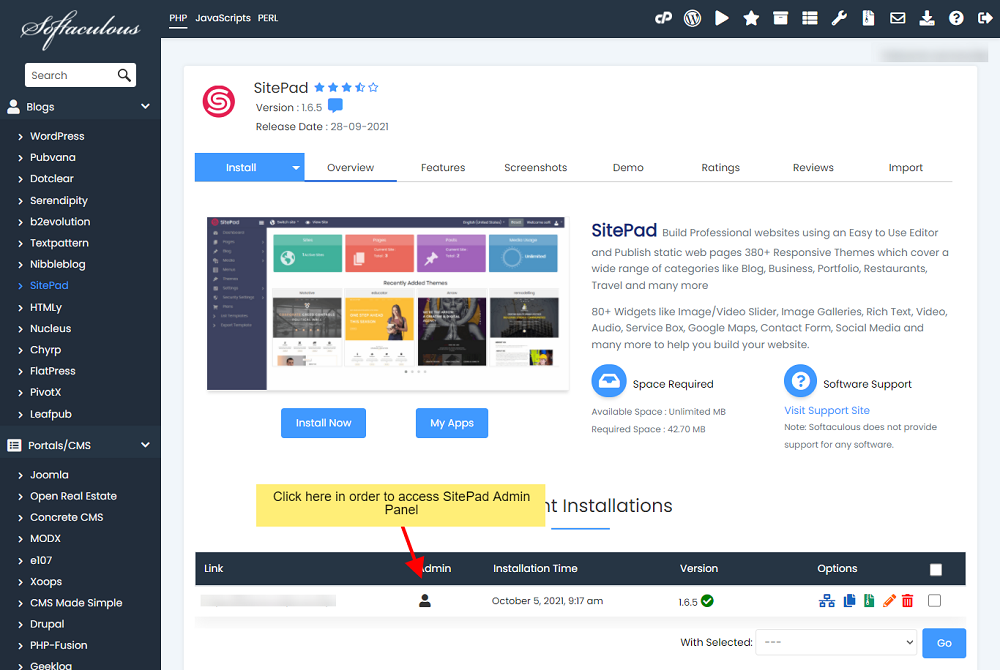 Purchasing a Plan
When you access SitePad Website Builder you are by default opted for the Free Plan. If you need to Upgrade Plan from Free to any other Plan then you will need to Select Plans Page then Select your desired Plan. Click on Purchase Button.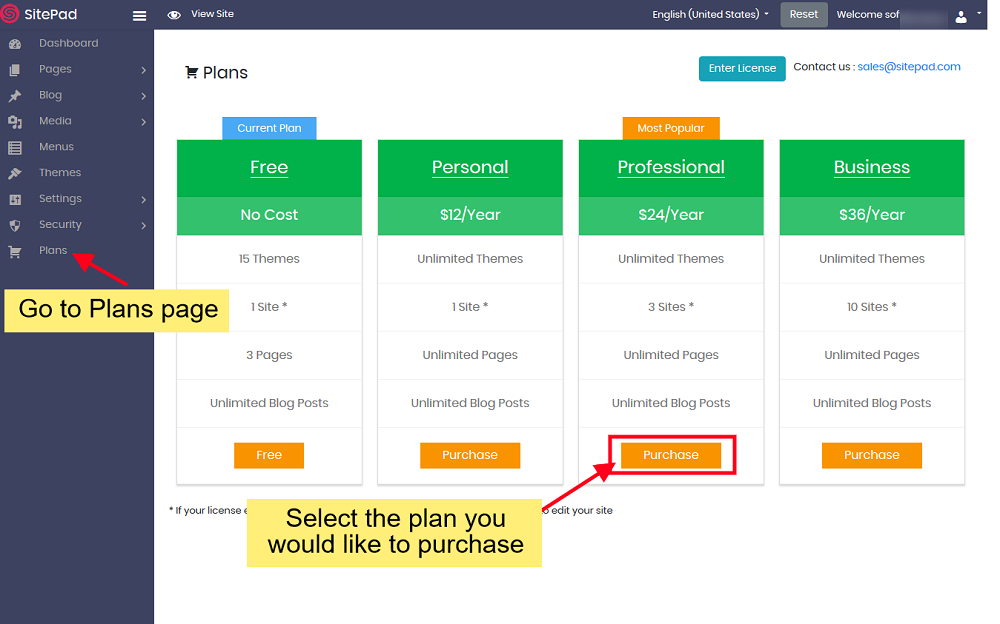 On click of Purchase Button, you will be shown a PayPal button with the amount that you will be paying as a confirmation. You can choose to Pay as a Guest or Login with your PayPal account.
Guest Checkout option and Login Option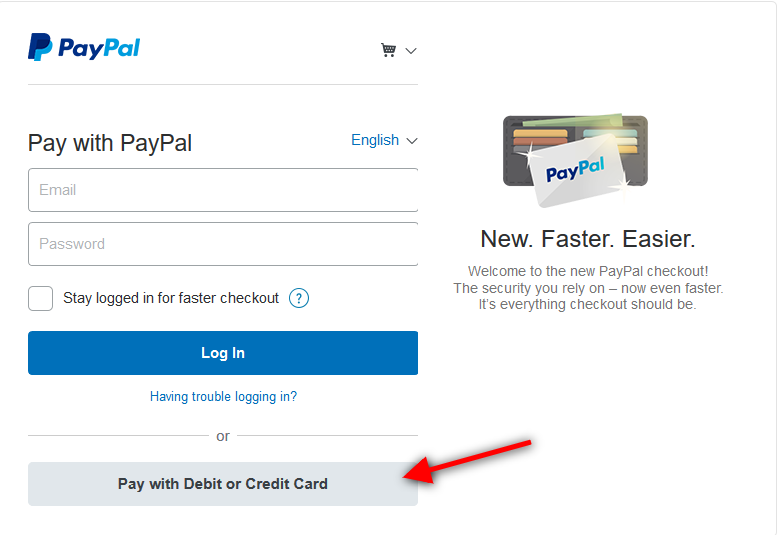 Note: After Payment, you will be sent an email on a successful transaction with the details of your Purchase. You will need to Enter the license key in your SitePad panel as shown in the screenshot below.

Access SitePad – Old Editor
On the left side you will find a list of categories.

Select SitePad Website Builder.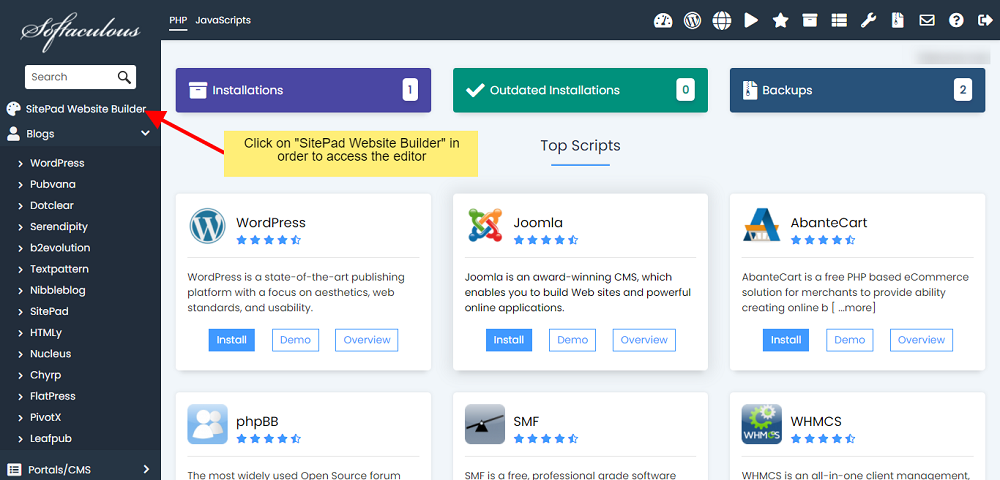 The SitePad overview page will open up. There you will find the Access Old Editor button. On clicking that, you will be redirected to the old editor.