Overview
This guide explains how to customize the theme from Softaculous Enduser panel
Customizing the Theme
Got to Edit Settings page in Softaculous Enduser panel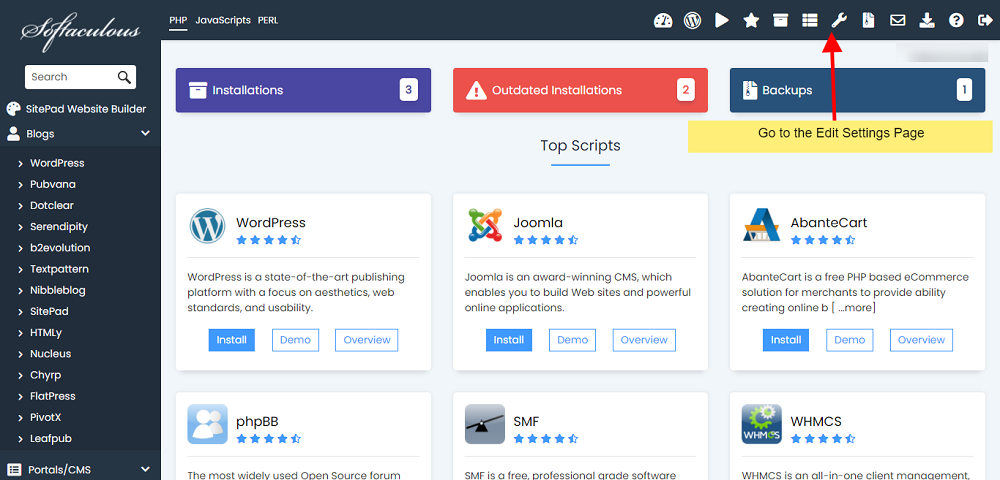 You will get the option to customize your theme.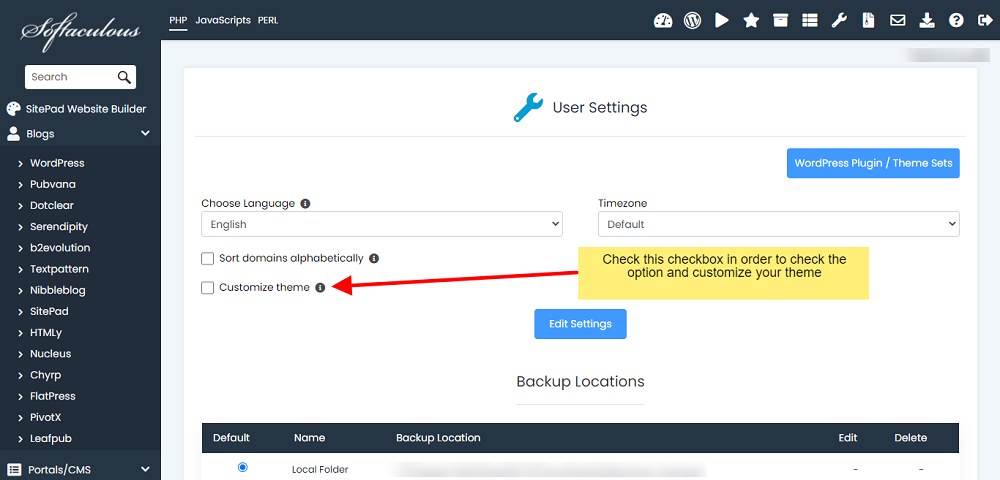 After selecting the check box you will get four options to select
1) To change the background color of the Left Panel and Top Bar
2) To change the hover color (i.e. Background color while hover on Category name)
3) To change the Text color of the Script names
4) To change the text color of Category Names and Scripts Type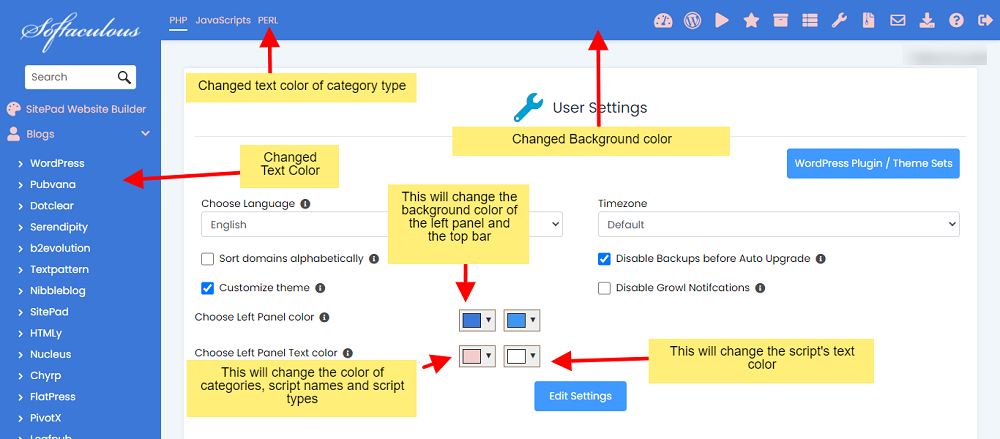 After changing the colors as per your selection click on Edit Settings to save the changes.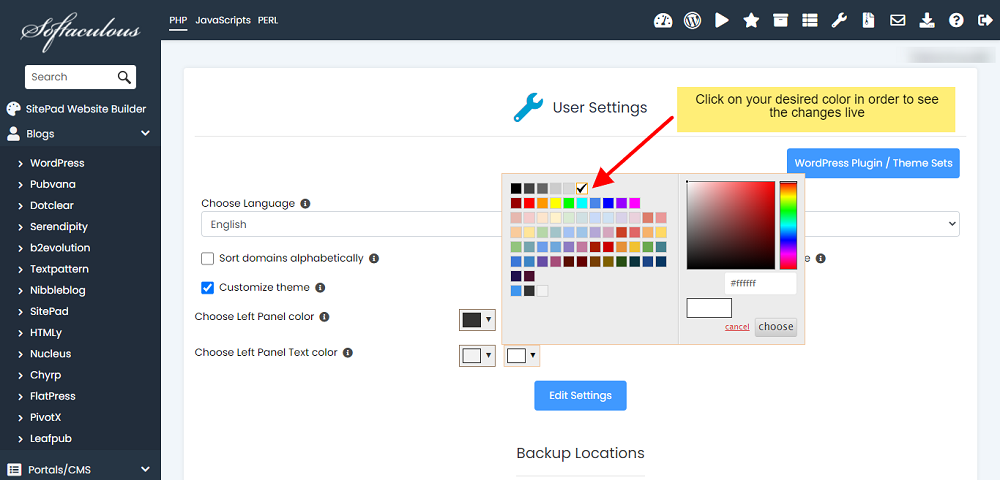 Note : While changing the color please click on the Choose button to select your color.