Overview
This page will help you in importing your installations to Softaculous. (For eg. If you want to import a WordPress Installation.)
If you want to import your installation from a remote server to your local server, you may follow the guide here: https://www.softaculous.com/docs/Remote_Import
If you wish to import bulk installations or do not know what details to enter while importing installation you can use the Bulk Import Utility.
1) First click on the Import Tab on the Software page in Softaculous Enduser panel.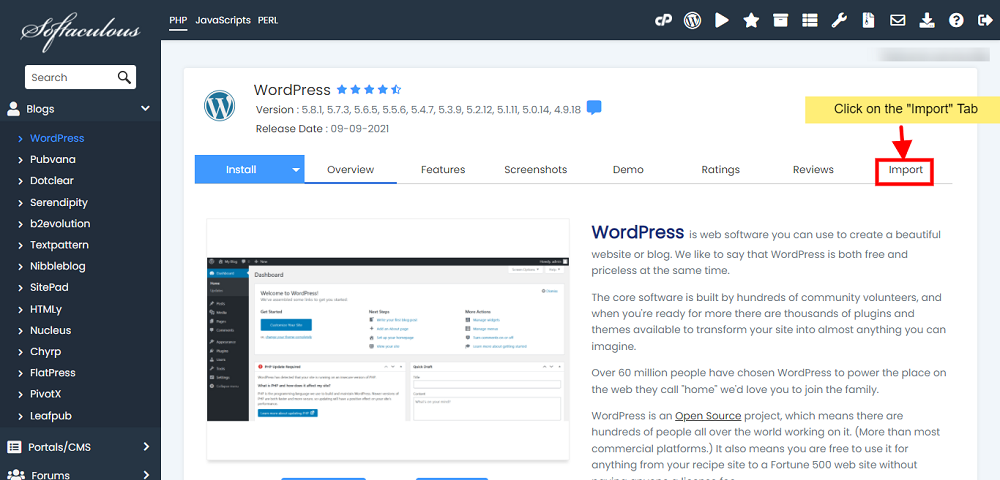 2) Then write the name of the directory where it is installed manually or by other auto installer(for eg: wp). And then click on the Import button to import an Installation.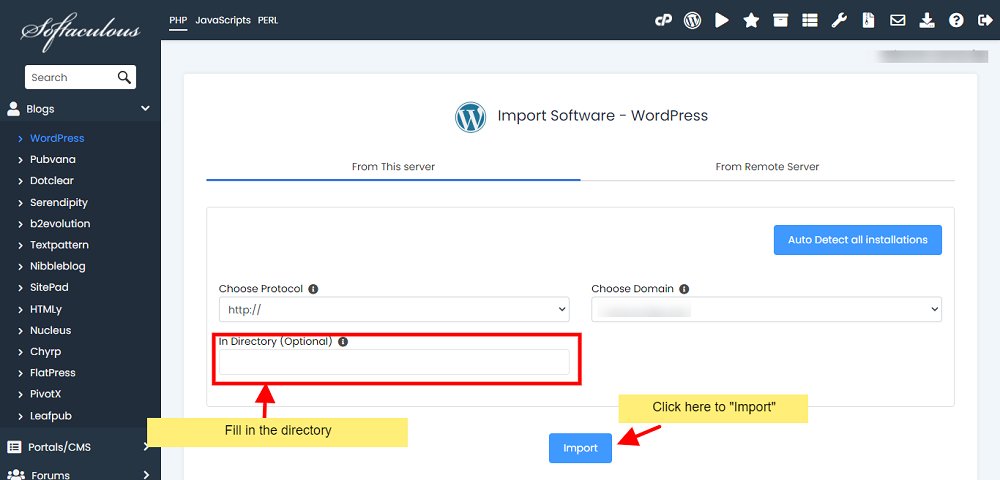 3) After clicking on the Import icon, the software will be imported to Softaculous and then you can manage the upgrades, backups etc for the installation.