There are many tools available for e-commerce development but we want our e-commerce website to integrate with custom websites and new development for this the most preferable open source php script used is Magneto, it is not only easy to integration it is also an affordable choice for a whole range of business from small to huge international chain. Install Magento with one click via Softaculous and get started.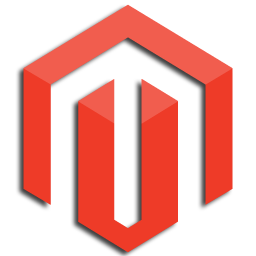 1. Integration
To run an e-commerce we need to have a lots of integration like payment gateways, shipping service, database access, constant contacts with clients, google and many more all this are third party integration and Magento is easy to integrate with all this third party site for running a profitable e-commerce website.
2. Special tools and Features
Any product should have an extra edge over others when we have a website we need to be on top in search engines Magento come with a built-in SEO feature, it automatically updates international currency rate on your website, a user can even rate a product, have a wishlist, provide marketing tools and much more.
3. Multi-store
With just a one admin log-in you can create multiple stores, it does not restrict you to one store in-fact gives you a plus point of multiple store with just one back end. So all your information is available on a single admin panel. This is something that other platforms lack.
4. Customization
Magento platform is highly customizable and thus it is very easy to use for your online web shopping cart website. It can be tailored as per the needs and requirements of website owner and fits the budget size as its its source code is disclosed which encourage user for participating in customizing as its open source.
5. Support and Development.
Development of Magento is always on top, it give regular updates which is very good for any open source project with regular update you will get a taste of features and quick bug fixes.
It not only provides regular updates it also provides online support to its user which is a great help to users.
Source : http://cmsadgroup.com/