Oxwall is a fast-growing open source project that aims at creating a new generation community site platform. Oxwall aims at a wide range of audiences – starting from small private family websites up to top level destinations for millions users.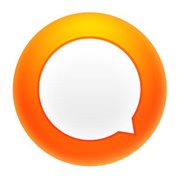 It is possible because of the flexibility that Oxwall provides. Oxwall Store contains hundreds of actively supported plugins and themes by Oxwall Foundation, 3rd party developers, and designers. You can have any combination of plugins set up, the way you need them in your particular case.
Oxwall is also a robust product that scales to millions users. Check Wall.fm, which is a commercial cloud solution for Oxwall. It hosts tens thousands active community websites and niche social networks, and works on the Oxwall platform.
Today it's really hard to find an actively developed, commercial quality open source piece of software with a growing community of 3rd party developers. Oxwall is just that and we have big plans for the future of the social web.
How to start
– Not sure how to go ahead with installation and stuff? Use Softaculous auto installer or professional service for Oxwall by Skalfa (the original Oxwall developer company);
– Want to add some juice beyond stock configuration? Shop Oxwall plugins and themes at the official, carefully curated Oxwall Store;
– Can't find a particular plugin or theme for your needs? Contact an Oxwall specialist on oDesk
Source : http://oxwall.org/