So, you've got something to sell? Great! In as little as 15 minutes you can be selling your products with software that grows with you, regardless of your experience on the web. With Softaculous, you can install ShopSite with a single click which makes it incredibly easy to get your online store up and running!! The quickest way to find ShopSite on Softaculous is to search for ShopSite from within your Softaculous account. ShopSite on Softaculous will install a try-before-you-buy ShopSite Pro demo store – showcasing the best online shopping cart software we have to offer. Now you can see for yourself how fast it is to get started and get your store front online!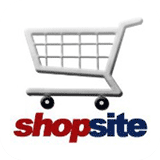 What can you expect from ShopSite?
How about:
A wizard that will walk you through all of the steps necessary to create web pages, populate them with your products, and publish them to the internet
Order Anywhere buttons that can be placed wherever HTML is supported, allowing you to sell practically anywhere on the web – you can sell products from your blog or via email
Scalable software that will work for all sorts of companies, from a single employee to multiple departments and everything in between
Software updates match trends in eCommerce, SEO, and web development
Mobile ready pages for customers on the go
Social media integration to better interact with your customers, current and future
Friendly support and a knowledgeable forum community.
A full feature list can be seen here:
http://www.shopsite.com/scchecklist.html
Try ShopSite Pro today! If you like what you see, buying ShopSite Pro will transfer any and all work you've already done in the demo store to your live store. It's never been easier!
Source : http://shopsite.com/