Hi,
The Softaculous Team has released Softaculous 4.0
This version of Softaculous adds some cool new features and fixes some bugs. In this version we have added Email template customization and also many User Interface improvements.
A complete list of changes:
1) The Softaculous Enduser home page now shows the top 15 scripts with a cool new UI.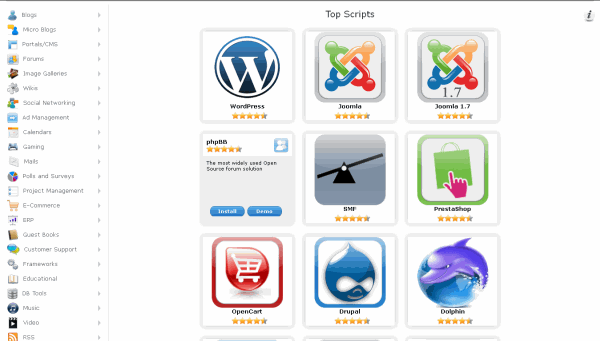 2) Added Email Templates for customized Email.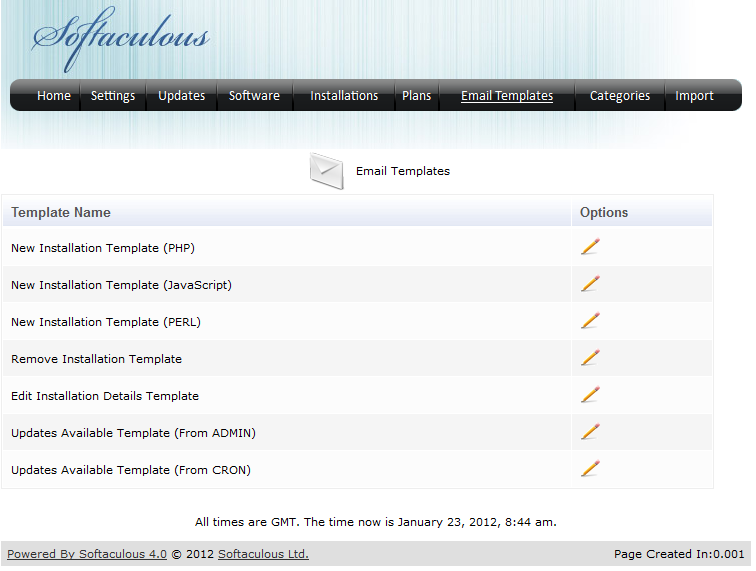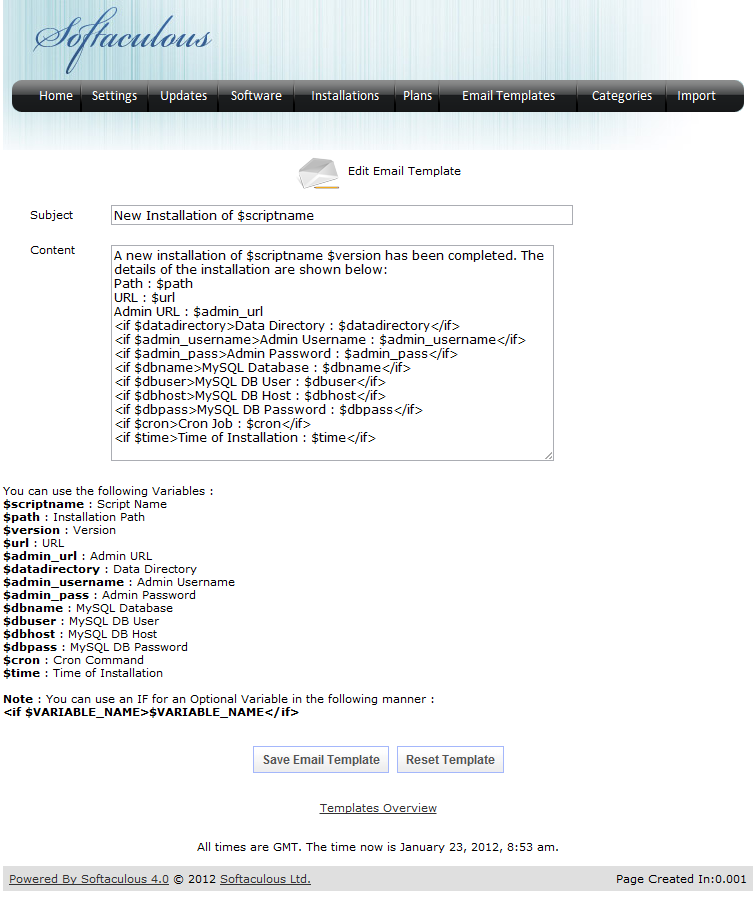 3) The Javascript has been improved and now Softaculous loads faster.
4) Added logo for Softaculous in WHM Plugins section.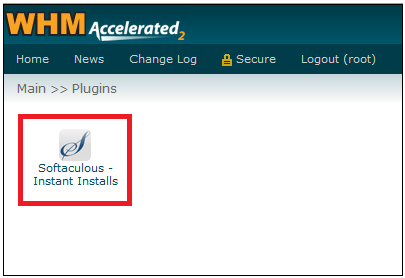 5) A new Hook has been added for the update email notification sent to the users. More info
6) AJAXified the list software page which shows the scripts in a category.
7) Added the configuration to disable all emails being sent to the endusers like installation, remove, update, etc.. This will also disable the Email setting link in the DOCK.
8 ) Added JSON and XML output support.
9) Added sprites for script icons for faster loading (e.g for pages like list software, ratings, demos).
10) Added the list installation API in the Softaculous Admin Panel e.g. you can use WHM Authentication Key to get the list of outdated installations.
11) Added script icons in list installation page.
12) Now packages will be downloaded first and on success old packages will be deleted. This should resolve the "INFO.xml not found" error.
13) Bug Fix : Version compare bug fix for "+" symbol in any version of script.
14) Bug Fix : Fixed the bug that caused error of rip in DirectAdmin.
15) Bug Fix : Fixed the UI bug of list installations page when no installation is there.
16) Bug Fix : Category link in the free version of Softaculous has been fixed.
We hope you enjoy this version of Softaculous and our new products Webuzo (http://www.webuzo.com) and AMPPS (http://www.ampps.com).
Regards,
The Softaculous Team